INTRODUCING OUR NEW WEBINAR: SETTING GOALS AND DELIVERING THEM WITH AGILITY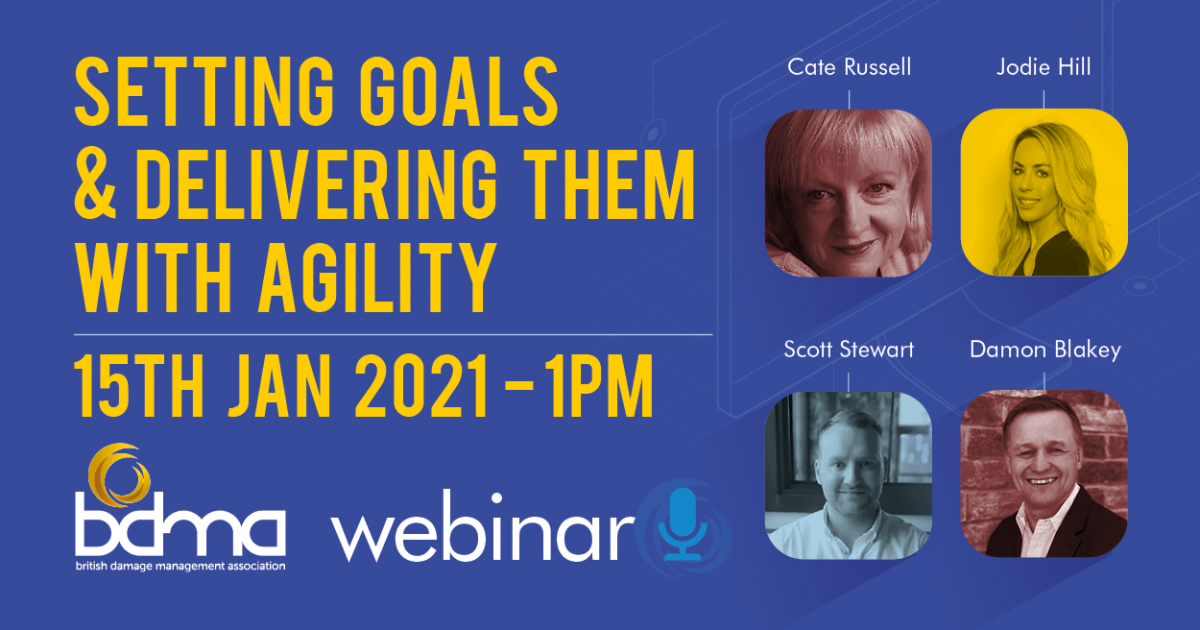 Date: 4th January 2021
Category:
BDMA January Webinar 2021: Setting goals and delivering them with agility
Following on from our highly successful webinar, 'Performing Under Pressure', we are delighted to announce our next event, which segments perfectly from our last discussion.
Creating strategic yet actionable plans is hard enough when you are reasonably confident about the macro environment – the economy, politics, cultural shifts and clear about the micro factors such as customer stability, internal resource etc. Or you simply do what most organisations do – take last year's plan and budget and add 10%!
How do you create worthwhile plans right now when the only constant is change? Why make a plan at all when it will probably look different next month? How will the removal of the furlough scheme impact you in the short-term, and what do you need to do to assure employee relations remain strong?
Click here to read more and find out how to sign up to our FREE webinar.