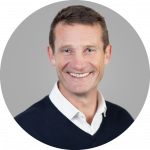 Dr Philip Hopley MRCPsych –
Headline Speaker
Consultant Psychiatrist & Managing Director at
Cognacity 
Phil is a Medical Doctor and Consultant Psychiatrist. After 19 years working with the NHS, he founded Cognacity and is now Managing Director. Phil's training in forensic, general and sport psychiatry combined with a career playing Premiership rugby enabled him to develop his passion for the mental health of elite performance in sport and business. In 2012 he was Lead Psychiatrist at the London Olympics. In recent years Phil has worked as the mental health advisor to several leading organisations and sport bodies, guiding mental health strategy development and providing coaching / crisis support.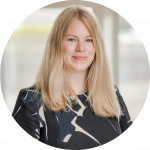 Sarah Brodie – Panellist 
Policy Manager at the ABI (Association of British Insurers)
Sarah Brodie is a policy adviser in the General Insurance team at the ABI and has responsibility for property and travel insurance related issues.
She joined the ABI in 2019 from the Law Society, where she was a member of the Regulatory Affairs team.
Sarah has a Bachelor of Laws and a Bachelor of Arts from the University of Victoria, Wellington. Her previous roles include policy positions at the New Zealand Ministry of Justice and Crown Law Office.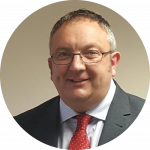 Richard Done – Panellist
Commerical Operations Director at Polygon UK + Ireland
Richard Done, Commercial Operations Director at Polygon UK & Ireland. Polygon is a global leader in damage restoration, operating in 16 countries on 3 continents. He has +20 years' experience in managing people and projects.
Richard has worked on and overseen projects across Europe and in the USA. In the UK he has brought his expertise to such projects as flooding at Windsor Castle, a serious fire at London's O2 Arena and major flooding events in Carlisle, Hull and Sheffield.
He's part of a 750 strong team of industry professionals at Polygon UK delivering solutions to a varied client portfolio.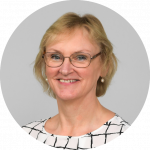 Alison Unwin – Panellist
Head of Domestic Major Loss at Sedgwick
Alison's current role is Head of Domestic Major Loss and the Agricultural & Rural adjusting teams at Sedgwick UK,  prior to which Alison was the London SE Regional Director for the same areas of business.  She's been at Sedgwick for around 11 years, and has been in loss adjusting for more than 30 years, with experience of both commercial and domestic claims, and is a Fellow of the Chartered Institute of Loss Adjusters.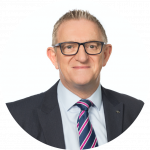 David Williams – Panellist 
Managing Director, Underwriting & Technical Services at AXA Insurance
David has over 30 years' experience in General Insurance, roles including Chief Commercial Underwriter at one of AXA's largest branches, Reinsurance Manager, Casualty Insurance Manager, Managing Director Claims and Managing Director Underwriting.
David leads AXA's work on Connected & Autonomous Vehicles, including work with 5 Government backed Consortia (including Venturer, UK Autodrive, & Flourish). He sits on the Association of British Insurers GIC and is Chair of the Autonomous Driving Group. He also Chairs RISCAuthority, the CII Underwriting Faculty, is a Board Member of the Fire Protection Association, and is a Non-Executive Director of AXA Assistance UK.
David is very active in lobbying the government, particularly with regard to problems with claims farming and compensation culture, and won the 2018 Insurance Post Award for Social Media Influencer of the year.