Women in the claims and damage management industry – Q&A with Office Manager, Sophie Bennett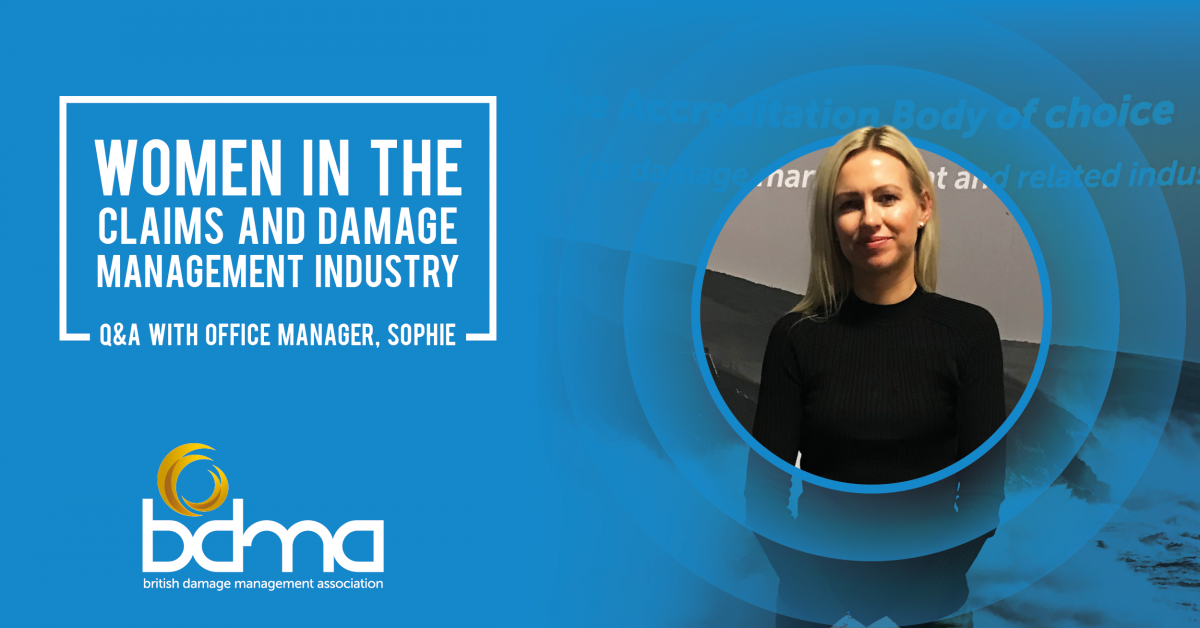 Date: 5th August 2020
Category:
Despite positive advances in recent years, it has been well-documented that women still remain under-represented in the claims and damage management industry. In light of this, we recently caught up with BDMA Office Manager, Sophie Bennett, to discuss her experience of working within an industry that is traditionally dominated by men.
Can you tell us a bit about your background and how you entered the industry?
After completing my degree in Psychology and Criminology at Brunel University, I moved into administration and office-based roles in the professional training and coaching industry. In 2013, I took on the role of Office Manager at the BDMA. Although my role is Office Manager, my commitment and drive has ensured that I essentially manage the day to day operations of the organisation. I'm also a key relationship builder, brand ambassador and business developer within the BDMA.
Were there many opportunities when getting into the claims industry?
Like many others in this industry, I also fell into the industry and wasn't aware of it before I became involved. Since joining the BDMA, I've thoroughly enjoyed understanding the industry and helping the BDMA to realise its potential as an organisation, utilising my transferable skills within the training and coaching industry.
What has been the most surprising part of being a woman working within the damage management industry?
In all honesty, while I really enjoy working within the industry, I have been surprised by how the industry continues to be so male dominated. When attending industry conferences and exhibitions, it often seems like there is a 'sea of suits'. We also continue to see a predominantly male audience attend our exams and training seminars.
For the claims and damage management industry to continue making gains in equality, we need to move away from the past perception of the industry, as this will make it easier for women to progress and succeed today.
Do you feel that the industry is opening up more to women?
Over the past few years, I think we have seen the industry open up more to women, but we can still continue to do more. We are delighted to now have Kathryn Rodgers as a Director of the BDMA and Marie Stearn sit on our BDMA Exec Board. I'm also responsible for a flourishing all-female administration team at the BDMA.
Year on year, I'm also seeing an increase in women applying for Claims Practitioner, Technician and Insurance Technician accreditations, which is brilliant! I hope to see a further increase over the next few years.
How can the industry be more inclusive for women?
It is still very much a male dominated industry and I think that in itself is a big challenge. Although, as outlined above, it is positive to see a year on year increase in more females being involved within the BDMA and the claims industry.