Sophie Bennett named as Finalist for the Unsung Hero Award at the Women in Insurance Awards 2020!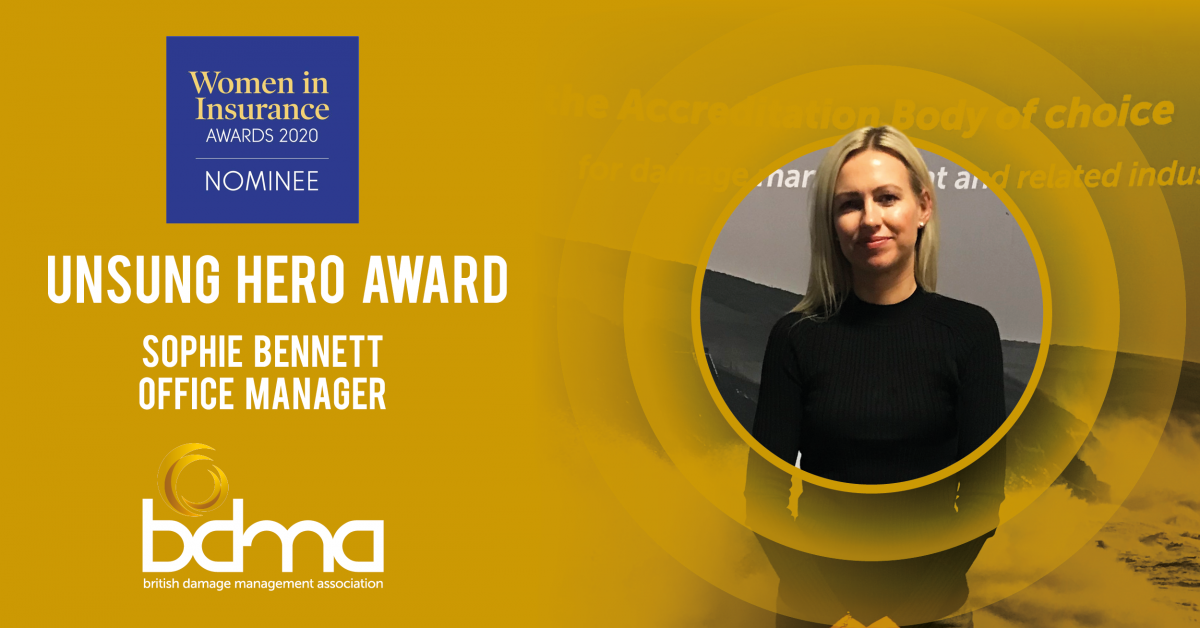 Date: 2nd July 2020
Category:
We're delighted to announce that BDMA Office Manager and overall star, Sophie Bennett, has been named as a finalist for the Unsung Hero Award at the Women In Insurance Awards 2020!
As many of you have dealt with Sophie personally over the years, we know you'll agree with us when we say how much Sophie deserves this recognition.
Since 2013, Sophie has been a key part of the BDMA. Her role is Office Manager, however her passion and commitment drives her to do so much more. With an infectious enthusiasm for the BDMA, Sophie has not just efficiently managed the day to day operation of the organisation, she has proactively contributed to the BDMA's unprecedented success in recent years, acting as a relationship builder, business developer and valued ambassador.