Introducing the winner of 'The BDMA's Heroes' feature!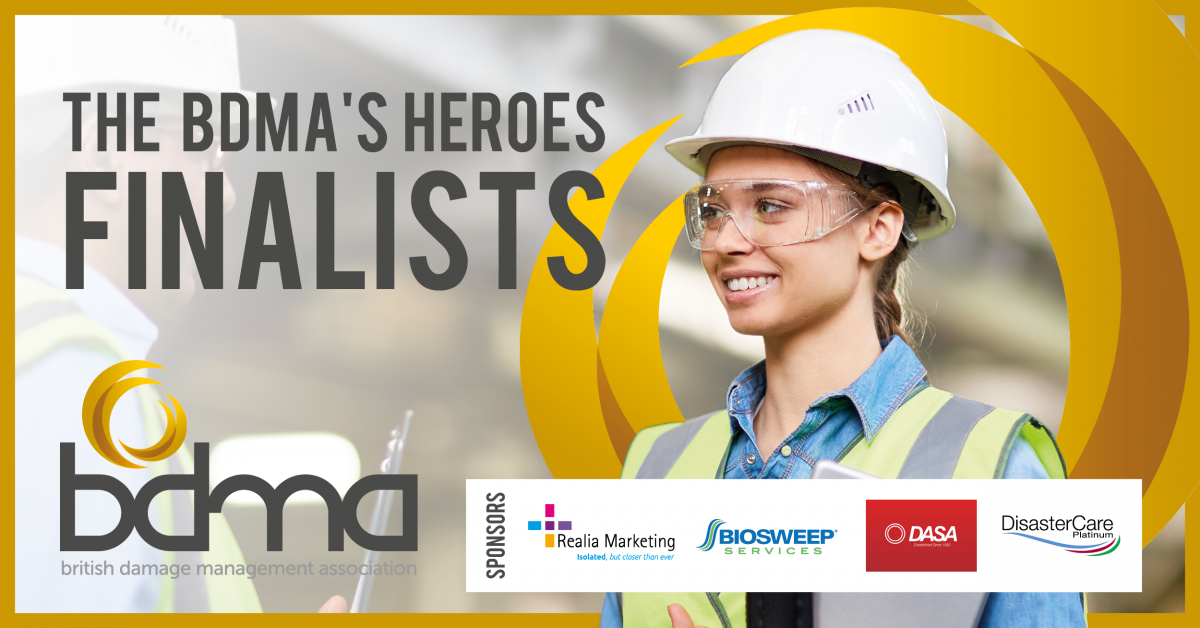 Date: 17th June 2020
Category:
In the June edition of The Standard we were delighted to be able to highlight those in the damage management industry who have gone above and beyond for their community and clients during the pandemic in our 'The BDMA's' Heroes feature.
We're delighted to announce our top nominee for the award and the winner of the £500 COVID-facing charity money is… David Gamble of DisasterCare Platinum NI!
We were blown away by our nominees, and although whilst the pandemic has created so many problems, it has been inspiring to see new ideas developed in response. From neighbourly acts of kindness and new ways in which the damage management industry has helped policyholders and their communities. A big well done to you all.
Simon Ford our BDMA Chairman, commented: "Congratulations to David Gamble, who is the winner of the BDMA heroes feature and £500 frontline-COVID charity money. David's nomination received the most votes from the judging panel and has been crowned the winner! Read all about his inspirational nomination and our other outstanding nominees, by turning to page 14 of The Standard. Thanks to everyone that participated!"