Guest Blog: Modern Methods of Construction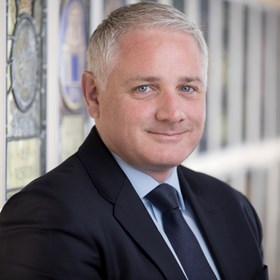 Date: 25th February 2019
Category:
By James Dalton, ABI.
Modern Methods of Construction (MMC) are best described as construction methods that differ from 'traditional construction' in that there is more focus on off-site construction and using factory-built or modular components. MMC are becoming increasingly common in the construction industry and are likely to be one initiative to help enable the Government to meet their target of building 300,000 homes each year by the mid-2020s. MMC have a wealth of benefits over traditional methods of construction which can be summed up as; more buildings, in less time and for less money.
MMC clearly has advantages, however, as with any new development, there are some questions that insurers and building damage professionals require answers to before the benefits can be fully enjoyed:
How resilient are MMC buildings?
From the perspective of a property insurer, understanding the resilience of MMC buildings to perils, such as floods, fire, etc is key to estimating potential losses. There is currently a lack of evidence and data related to the claims costs for MMC buildings compared to the wealth of data on traditional methods of construction which is used to underwrite the risk for standard properties. MMC materials are untested under duress which means insurers can only tentatively predict their behaviour and the level of damage buildings using these materials may suffer.
How then will insurers be able to assess the potential risks of damage following a fire to a property constructed with prefabricated panels if they do not know how the panels will react and/or contribute to a fire? Therefore, manufacturers and developers should aim to prove that the resilience and long-term durability of the complete MMC buildings and key components have been tested and understood in real-world scenarios.
How easy and cost-effective is repairing an MMC building?
There is a lack of information concerning the practicalities and costs of repairing, maintaining and modifying MMC builds. Due to the nature of MMC, minor damage to one component can cause disproportionate claims costs. For example, minor damage to a bathroom pod may lead to that whole pod being removed from the building, sent back to the factory to be repaired and replaced, which can lead to significant disruption to residents, as well as increased costs to the insurer for alternative accommodation. There are also major implications for the damage management industry, who need to understand if and how components can be repaired. Therefore, it is crucial that the construction industry demonstrates the practicality and cost of repairs has been considered and is straightforward.
What can be done to address these issues?
The ABI set out the following which will help answer some of the issues above, including:
Development of standards and certifications – The development of standards and certifications for the various types of MMC would go a long way to providing confidence to insurers that the buildings are constructed to a high standard and will perform in a predictable way. It could enable insurers to develop an effective rating system that will incorporate both resilience and repairability, as well as providing a guide to insurers and damage management professionals on the likely risks MMC might incur which will enable both sectors to plan accordingly.
Skilled Labour – Appropriate and measurable training for those involved in the installation, repair and maintenance of MMC builds must be provided. This will ensure contractors have the required skills and experience to construct and repair MMC builds.
Creation of a publicly accessible database – A database that provides key information on all aspects of MMC builds such as the materials, methods and contractors used, as well as the relevant standards or certifications the build has, will provide greater transparency to both insurers, damage management professionals and consumers. It will also provide more information on maintaining the building, as well as other benefits such as improving the Fire and Rescue Service's understanding of how to tackle a fire.
Improving consumer awareness – Educational campaigns that raise awareness of the benefits of MMC to homeowners and the effect this has on how their building should be maintained will help increase consumer understanding of MMC buildings, making them more attractive to consumers and therefore boosting demand.
MMC present the Government with an important tool in helping to address the housing crisis. By providing high quality, safe and sustainable buildings at affordable costs and in relatively quick time, MMC can enable the Government to both meet their housing target and provide a boost to the construction sector. However, for these benefits to be felt fully, there is still work to be done.