Guest blog: Claiming – the future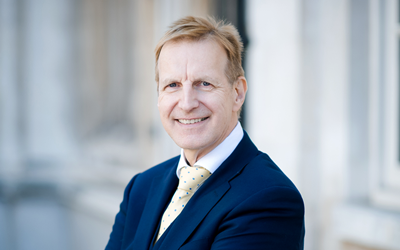 Date: 19th December 2018
Category:
By Malcolm Hyde, Executive Director, The Chartered Institute of Loss Adjusters (CILA).
The news is full of uncertainty: Brexit, climate change, trade wars, territorial incursions and wars are our everyday background. Add this to the social and ethical seismic shifts that are underway and we can all be forgiven for feeling unstable.
The Chartered Institute of Loss Adjusters exist to support our members to secure a more certain professional future. We cannot take away the uncertainty in the world but we do know that having professional qualifications assists in furthering careers, increases earning potential and ultimately brings about a better outcome for the insuring public.
The way claims will be handled in the future is the subject of considerable debate. The "Lemonade" model of paying claims within three seconds is reportedly set to broaden (Insurance Times 3rd December 2018). Aviva are investing heavily in its claims division to pioneer this model of instant claims payment into the mainstream. We cannot forget the individual or the immutable truth that when a property is damaged, mitigation works – drying, stripping out and reinstatement are all tasks that will not vanish from the "claims project".
We are in interesting times. In March 2018, the Guardian posed the question: Will 2018 be the year of the neo-luddite? What they were debating was the push back on artificial intelligence derived from the gathering and analysis of "our personal data". Is GDPR the destination or a marker on a long journey?
Post Magazine (November 2018) reported on research in their "Little white online lies" article and revealed that 70% of drivers think it's acceptable to manipulate quotes using price comparison sites to get cheaper premiums.
In the area of public trust in insurance, the CII reported in July 2018 that almost three quarters (74%) of claimants felt their claim was dealt with quickly, that it was handled respectfully (70%) and 68% that they had control over how their claim was processed. The CII report commented: "This shows that the insurance profession is delivering at the point where consumers really need them to."
You could ask the question: Why fix something that is not broken? But then perhaps you would be guilty as charged of being a neo-luddite. We have evidence that a "blended" approach is working well to maintain public trust, provide speedier and more reliable settlements and make savings. This is achieved by using drones to assess disasters, technology to analyse trends and reduce 'touches' on claims files, combined with the human touch, empathy, consideration, attention and the ability to be inclusive. The human touch is dead – long live the human touch!
As an Institute, our task is to ensure that our members are leading the way on claims and are equipped to do so. Keeping our members abreast of new technology, the risks posed and ensuring they are up to date on latest technical issues is essential.
Keeping in close collaboration with like-minded organisations too is of considerable importance. It is therefore with considerable delight that we work to support initiatives such as the excellent projects undertaken by the BDMA.