20th anniversary BDMA conference set to be the biggest and best yet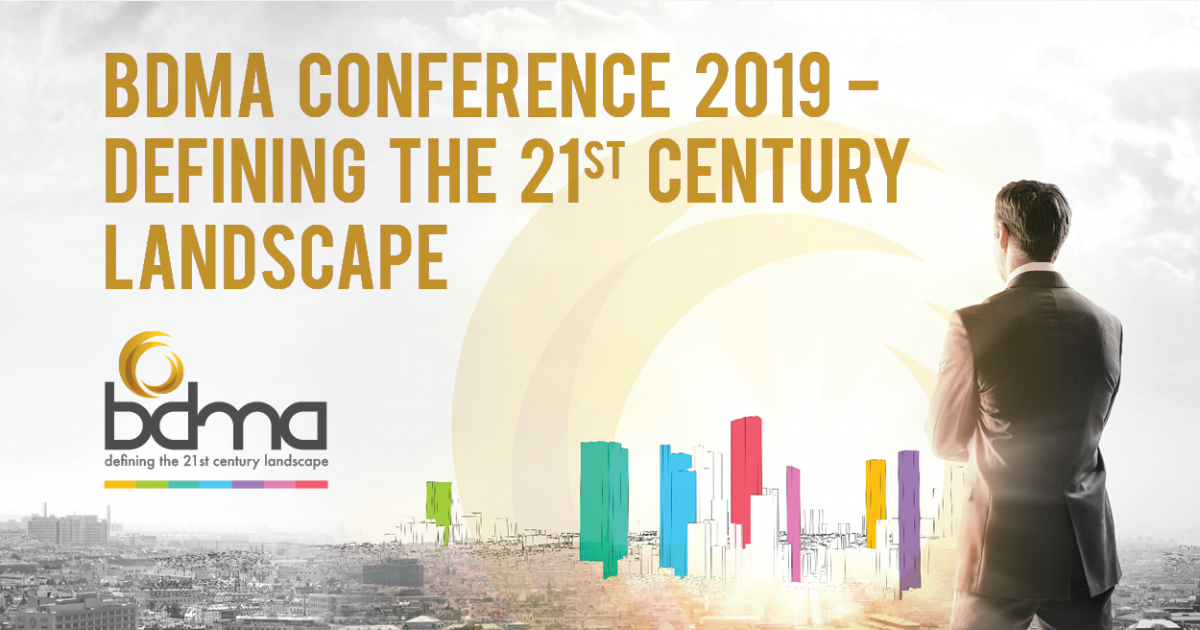 Date: 30th October 2019
Category:
Circa 200 senior members of the insurance supply chain gather to define the 21st century landscape
The British Damage Management Association, the accreditation body of choice for insurers, loss adjusters, brokers and damage management professionals, is set to host its 20th anniversary conference next week, 6-7th November at the Jury's Inn, Hinckley Island.
The event features over 30 speakers from a wide spectrum of backgrounds who will address topics such as legal, environmental, political, economic, social, technological and competitive – all designed to answer the conference theme: 'Defining the 21st Century Landscape'.
Designed to be a fast paced, interactive and collaborative event, the conference has attracted 30+ sponsors and exhibitors and circa 200 delegates from organisations such as Admiral Insurance, RSA, Innovation Group, Allianz, Co-op Insurance, Davies Group, Zurich Insurance, Aviva, Legal & General Insurance, Covea Insurance and Ecclesiastical Insurance.
David Williams, Managing Director, Underwriting & Technical Services at AXA Insurance commented "I am very much looking forward to speaking at the 20th anniversary conference. The speaker programme is both eclectic and thought provoking and it promises to be an insightful and productive couple of days".
"We are really pleased with the quality of the programme and the positive response from the market." remarked Adrian Jolly, Strategic Development Director at the BDMA. "It is right that as we celebrate our 20th anniversary, we reflect on our past achievements, but it is also vital that we explore how the damage management sector can drive the change necessary to secure a bright future. We believe we will achieve both during this conference."