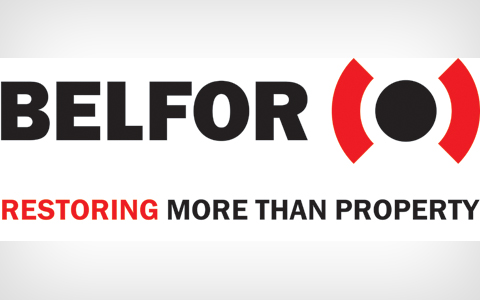 BELFOR UK
BELFOR UK are currently recruiting for the following nationwide roles:
GENERAL OPERATIONS TEAM – TECHNICIAN
Working on both residential and commercial SME losses, responsible for inspecting and reporting, delivering all restoration works and ensur- ing Quality and Health & Safety processes and procedures are correctly implemented. Effective communications with customers, various claim stakeholders and the UK National Service Centre Administration Teams is a vital aspect of this role.
MAJOR & COMPLEX LOSS TEAM – ELECTRO-MECHANICAL SUPERVISOR
Working alongside Major & Complex Loss Operational Project Managers to ensure the successful delivery of a wide variety of large, technical loss projects, throughout the UK. Candidates should have solid Electrical / Mechanical background and experience of working in, and man- aging project teams on site. Whilst restoration experience is preferable, applications from candidates with a strong technical, engineering or maintenance background are welcomed.
MAJOR & COMPLEX LOSS TEAM – OPERATIONAL PROJECT MANAGER
Responsible for the effective and efficient delivery of large, technical loss projects throughout the UK. Successful candidates will be experi- enced project managers overseeing all operational aspects on site, managing operational efficiency, project cost control, quality management and Health & Safety. Regular communication with customers, clients and key stakeholders is a fundamental aspect of the role therefore candidates must be strong, effective communicators with a clear customer focus.
BELFOR UK operates a 24/7/365 service and therefore flexibility is key with participation in on-call rota's and occasional overnight stays, working away from home and weekend working.
All of the above roles require a full clean driving licence.
---
To apply for any of the above roles please send a copy of your CV to:
Rachel Anderson – HR Manager
BELFOR UK Ltd
Belfor House
Kingsbury Link
Tamworth, Staffs B78 2EX
hr@uk.belfor.com
0345 0502 309
www.belfor.co.uk